This might not be a hot take in the teaching world, but Google Forms are changing my life.
Any other teachers out there using these??
If you're not familiar, Google Forms are a way for students to electronically answer any questions you set up for them. Questions can be long answer, short answer, check boxes, drop downs, a linear scale, etc. You can upload files if they're important to your assessment. You can add a description of the form and a picture, and you can change the color scheme to personalize it a bit. Then you send students a link and have them fill in the form. IT TAKES NO TIME AT ALL!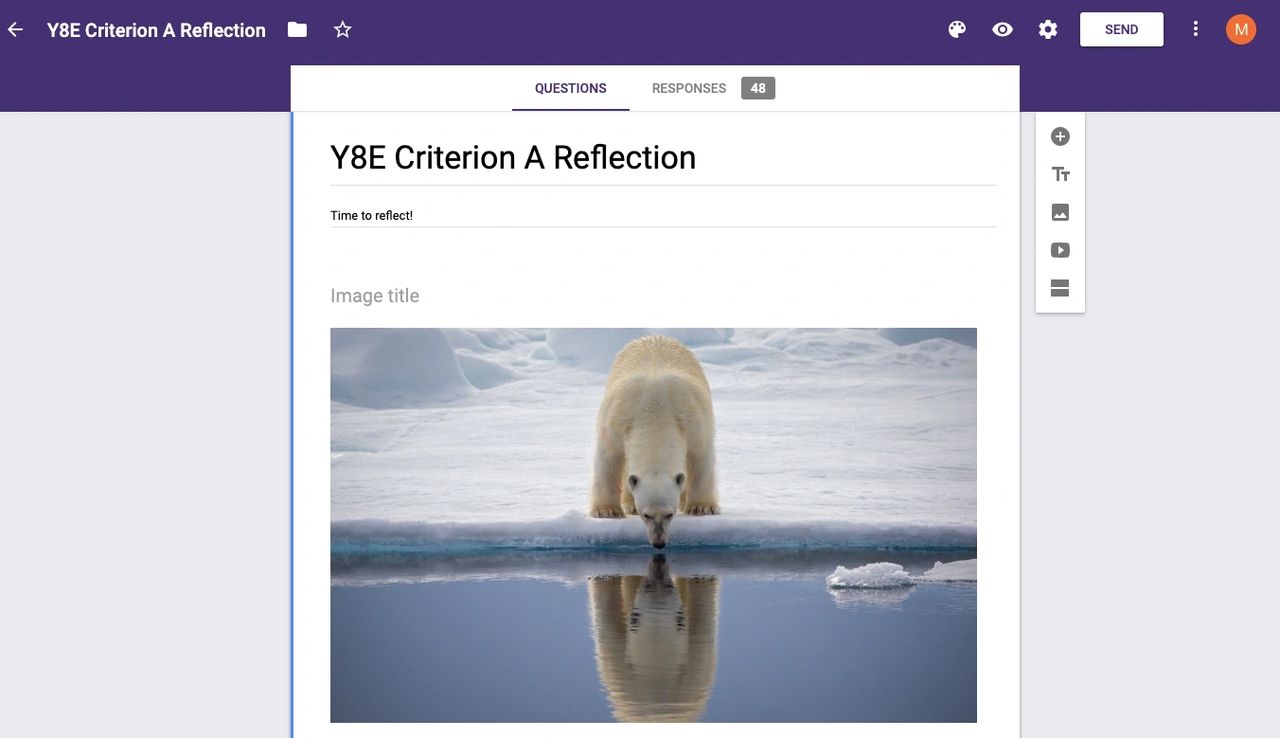 All responses are collected in one easy place for you to access; you can look at either individual responses or a summary of responses. If the question lends itself to easy statistics, you'll see pie charts or bar graphs as part of the summary. You also have the option to export all responses as a single spreadsheet file. I mean COME ON.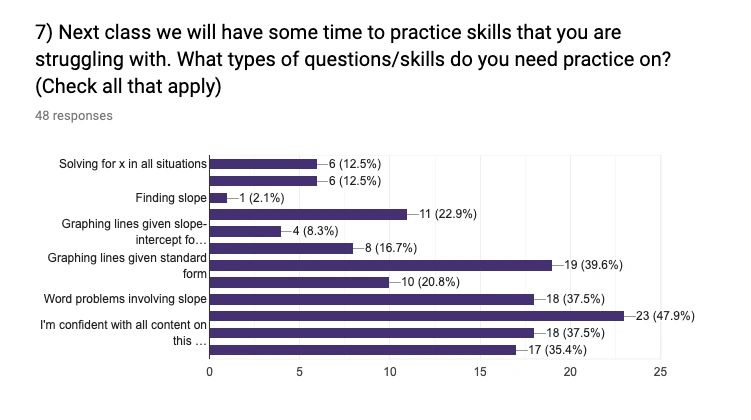 ---
This is an unbelievably easy way to collect data from your students. My 5 favorite places to use Google Forms are:
1) Post-test reflection
Examples:
Can you identify where you went wrong in Section A? Explain.
How did you prepare for this assessment?
Is there anything you would like me to know about this assessment?
Next class we will have some time to practice skills that you are struggling with/ What types of questions/skills do you need practice on? (Check all that apply)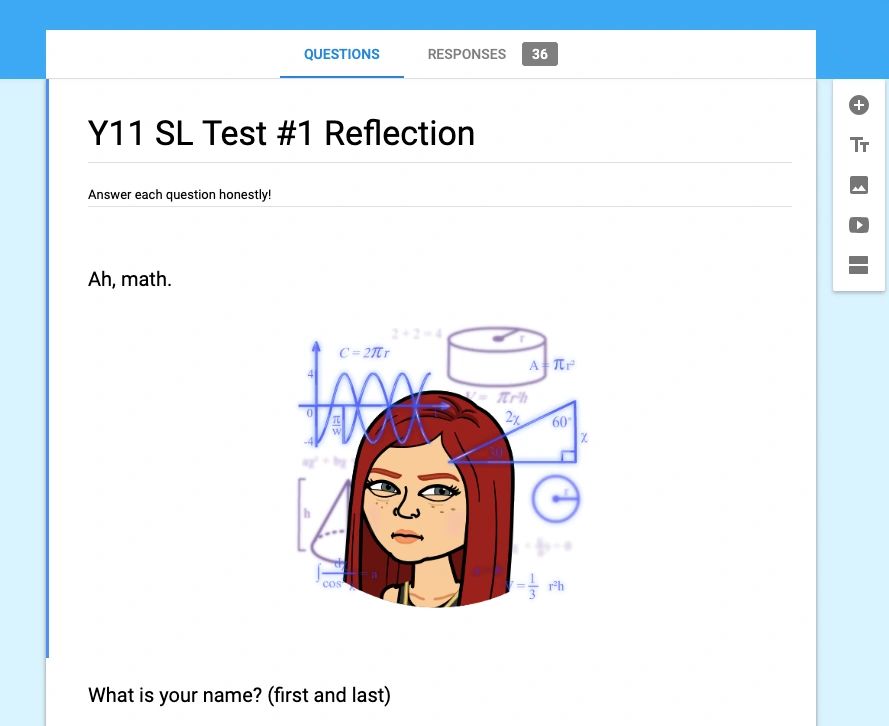 ---
2) Pre-lab questions
Examples (from a Limiting Reactant lab):
Define limiting reactant.
We are making a change from what is written on your lab sheet. What reactant are we using instead of copper (II) sulfate?
You will have to take the mass of aluminum foil and the mass of the copper compound before you make it into a solution. Describe the step-by-step process of using the scale correctly.
What do you predict will happen when the aluminum and copper solution come into contact? Include the type of reaction and the predicted product.
---
3) Check-in for advisees/homeroom students
Examples:
What sports, clubs, and/or other activities are you participating in this term?
What's your favorite class right now? Why?
Are you stressed out about anything as we approach the end of the year?
Are you excited about anything that's coming up in your life?
Is there anything else that you want me to know?
---
4) Self-assessment of productivity during work periods
Examples:
What did you choose to do during the work period today?
Describe, in detail, what you accomplished today.
Your math problem should be solved by now. Next class is for filming and editing your solution. Will you be ready for this?
If you are not currently ready to film, what do you need to do for homework?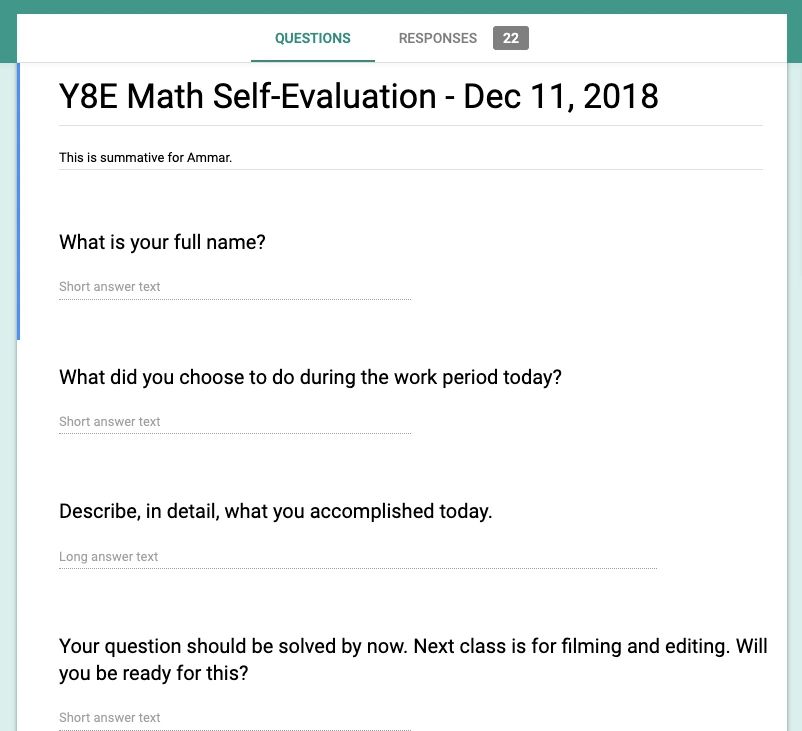 ---
5) Self-assessment of learning skills
Examples:*Note: All questions were accompanied with a scale.
Today, my collaboration with others was…
Today, did I listen attentively when others spoke? (teachers and peers)
Today, did I take on various roles while working with others?
Today, did I independently assist others when classwork was complete?
Today, did I seek assistance actively when needed?
Today, did I answer questions respectfully (i.e. didn't call out!)?
Today, did I respect the physical environment of the classroom?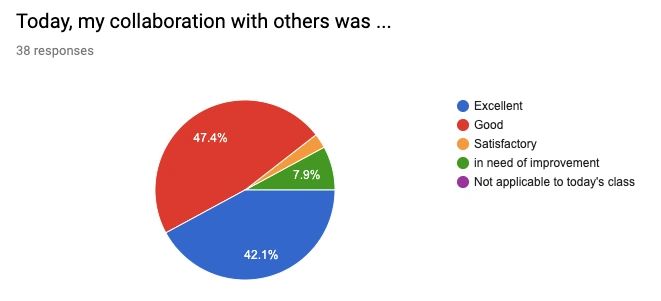 ---
Look, I was once the Queen Shiz of making nice reflection worksheets for students to fill in. I mean…at least at the beginning of the year. Then I really quickly became really bad at collecting data and observations beyond my own anecdotal notes in my head. This is way better.
I should note that I am in a 1-to-1 school, where all high schoolers have their own laptop. It makes it super easy for me to have kids fill out a reflection form in the last 10 minutes of the period. But even if students can access a computer at home or at some point before the next class, they're a super useful tool. Use Google Forms!
Scientifically yours,
Mo
---
---
Interested in other blog posts? Check out:
March Mammal Madness: What's all the hype about?
The Top 23 Teaching Interview Questions