I love holidays. I know not everyone feels this way, but I love any excuse to get excited about something!
And I've found that students also appreciate effort around holidays to bring some fun into class. And you know what? You can TOTALLY do some Halloween-themed science lessons and connect it to academics. Even if it's not something you've covered yet, a quick Halloween activity can be an opportunity to spiral back and revisit old content OR preview something to come!
But even if you can't connect it to standards…bringing some fun into your science class is a great way to build relationships and classroom community. It's worth every minute!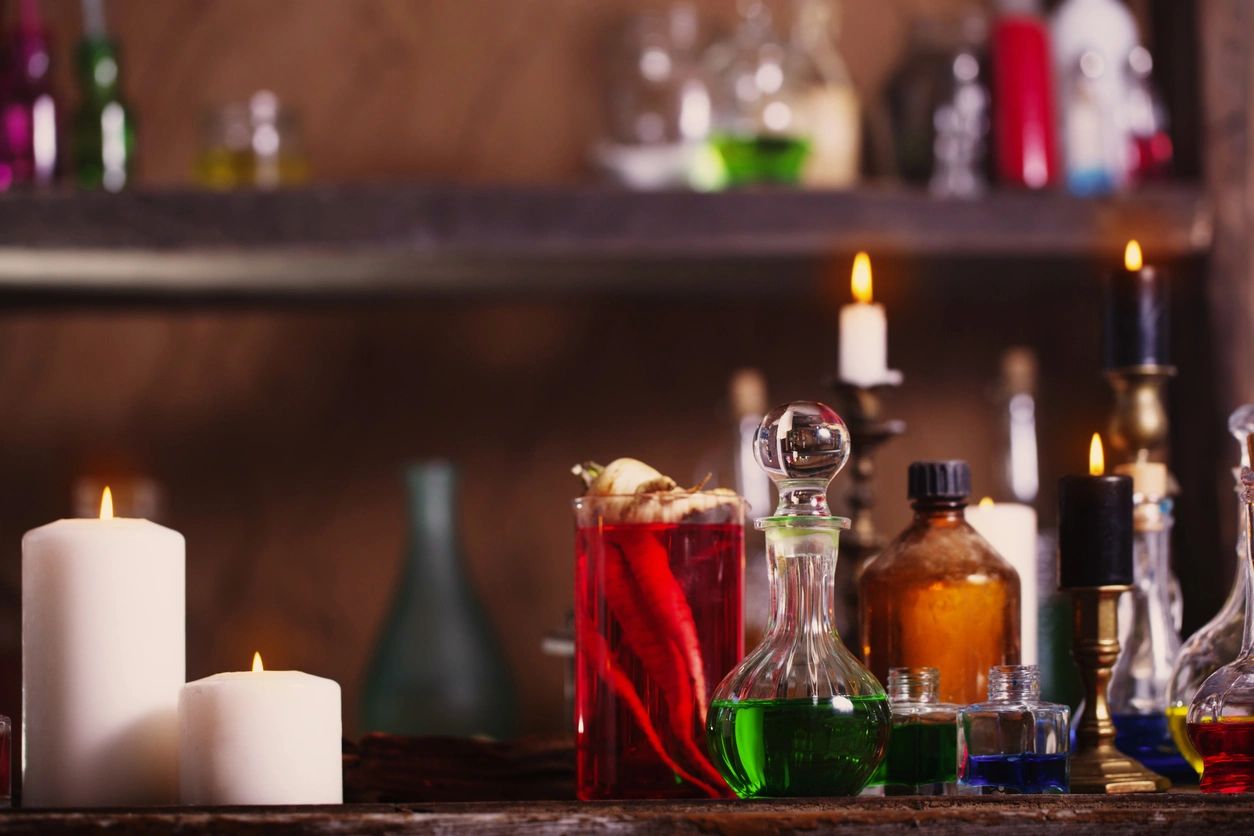 Here are 8 fun and easy options to spookify your Science class this Halloween:
1) Halloween Science Trivia
Sometimes you want to embrace fun holiday activities…but don't always have the capacity to set up an experiment or an elaborate activity or the perfect stations activity. My solution? Trivia! Kids love it, it's so easy, and they'll learn some fun facts that will inspire research and talk at the dinner table. This trivia game touches on things like blood, mummies, insects, bats, and more!
---
2) Bat Superpowers
You know I'm all about movies in Science class and that I'm a big PBS NOVA fan. Why not dedicate a class to one of the spookiest animals out there – bats! This documentary is the perfect way to bring a scientific eye to the COVID-19 pandemic by looking at why bats are able to house coronavirus without becoming sick. It tackles the fascinating immune system of the bat, their incredible flying ability, and their longevity. Students will also be exposed to real-world science and research taking place all over the world. It can be a great way to discuss diversity of living things, evolution, viruses, ecology and more! Grab the movie guide here.
---
3) Pin the bone on the skeleton
I did this with a health careers camp way back in my first year of teaching. If you have a poster of the human skeleton, make photocopies of a few different bones and laminate them after cutting them out. Have a pin the bone on the skeleton competition!
---
4) Pumpkin Decomposition
I stumbled upon this idea from an elementary school teacher, but why not use it in your middle school or high school science classes? It follows the life cycle of a pumpkin from recently carved to decomposition to sprouting and developing into a mature plant. Check out a full explanation here. It's SO COOL! A great way to discuss life cycles, ecology, nutrient cycles, and plants.
---
5) Slime
The beautiful thing about slime is that it's basically as fun in high school as it was in kindergarten! I especially love making it with my senior chemistry students as we learn about polymerization reactions!
---
6) Halloween Bath Bombs
Bath bombs are a pretty common science experiment you can use to address various expectations. I've seen it used as a lab to study chemical vs. physical changes, in units on acids and bases, to create esters in an organic chemistry, or simply as a fun lab to practice measuring and becoming familiar with equipment and lab procedures. Add some orange or green food coloring, some googly eyes, and plastic spiders and you're hitting the Halloween target! Some options can be found here or here.
---
7) Superworms graphing activity
I'm excited to try this one with my students! Students use a live insect to graph average speed using distance/time and position/time graphs.This is excellent graphing practice for any math or science class, but why not embrace the creepy crawliness on Halloween? Tip: Donate the worms to someone with a bearded dragon when you're done!
---
8) Flying Tea Bag Ghosts
This is so cute and simple! You can connect it to density or convection and can watch a demo of it here.
---
Have I left anything out? What's your favorite Halloween science activity?
Scientifically Yours,
Mo
---
Interested in other helpful teaching ideas? Check out:
My Favorite Twist on a Research Project
I NEEDED to change the way I taught this topic
6 Science Activities to Leave With a Sub That Are NOT "Busywork"
5 Easy Ongoing Science Activities to Engage Students All Year
Low-Pressure Icebreakers for the Science Classroom
7 Super Helpful Tips for New Science Teachers
Classroom Management Series #3: Tips for Reacting in the Moment
Classroom Management Series #2: Tips for Building Relationships
Classroom Management Series #1: Tips for Creating Systems
How to Guarantee that Your Students Will Remember What They Learn
The Proven Blueprint to Using Movies in the Science Classroom
Using YouTube for a Low-Prep Bellringer