I'm heading into my tenth year of teaching, so I've had a lot of "first days of school". Hands down, what I'm about to outline is my favorite activity to use on the first day of a high school science class.
My goal on the first day of school is to make students get to know me a bit, get to know each other a bit, and feel comfortable (so NO ice breakers putting them on the spot!). I also want to get a sense of classroom dynamics as soon as I can.
About five years ago I was introduced to this Polar Bear Inquiry Activity at an AP Biology Summer Institute and it has been my favorite first day activity ever since.
It's a fun, low-pressure inquiry activity that has students working in small groups. I use it in both science and math.
---
How do you set up the Polar Bear Inquiry Activity?
I tell students that: Polar bears hunt for fish in pairs. They sit around holes in the ice. They sit around the holes because fish hang out around the holes.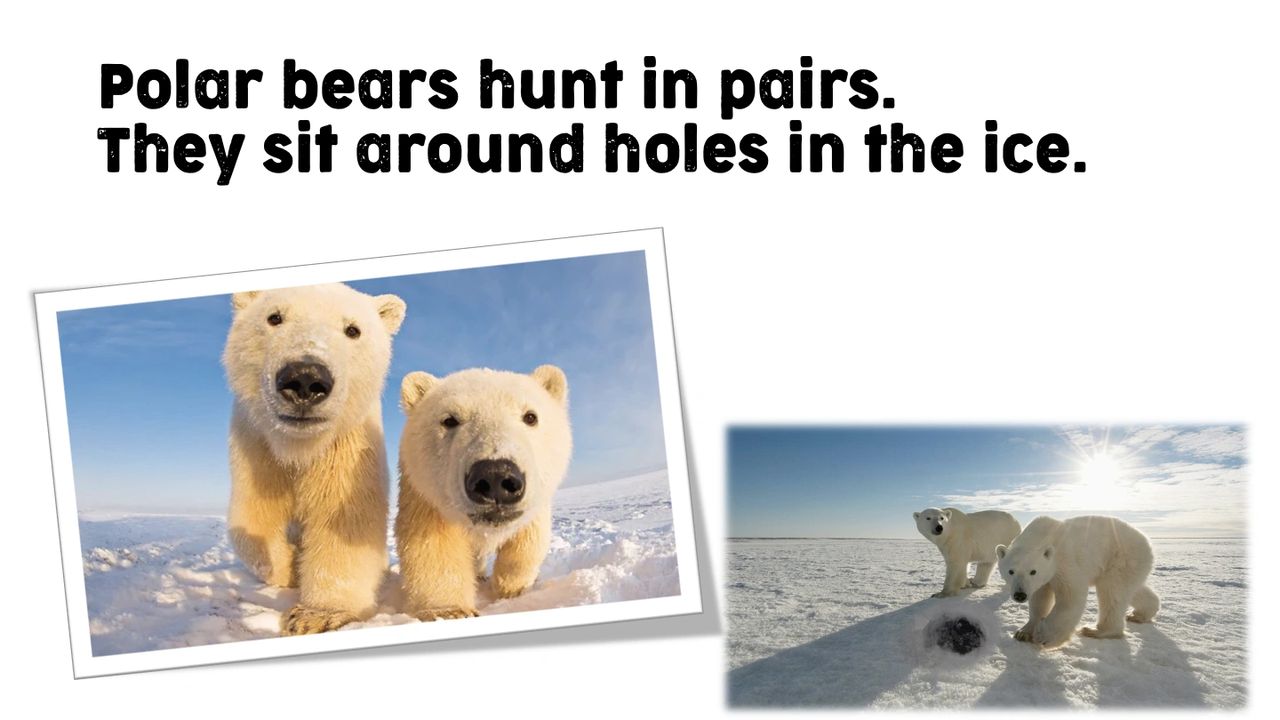 I give each group of 3-5 students 3 dice. They roll the dice and I circulate. I quickly look at the dice and tell students how many polar bears and how many fish are represented in their situation (see end of post for how I know!).
They need to figure out what the rules are (i.e. they need to figure out what I'm looking at and how I can quickly tell them how many polar bears and fish they have).
I love this activity because on the first day, I want something that they will not get right away. I want them to realize early that they will learn from mistakes and that they will learn from asking questions.
---
How do students respond to these instructions?
Students immediately start trying to figure out possibilities. They start recording data. They eventually start placing dice in certain configurations to test their ideas. They start collaborating with other groups to see what they've come up with. They'll ask if they can roll 1 die instead of 3. It's very engaging, and they're using the scientific method intuitively.
I've used this with students as young as eighth grade and as old as twelfth grade. You can always change the number of dice to adjust the level of difficulty. You can really do it with any age…in fact, it's interesting to see how different ages approach the task. Older kids can end up down deep rabbit holes of algebra that younger kids avoid!
---
How do you know how many "fish" and "polar bears" they've rolled?
The "hole in the ice" is the central pip when the die reads 1, 3, or 5. The dots around these centres represent the bears. So, a 1 has no bears, a 3 has 2 bears, and a 5 has 4 bears. 2, 4, and 6 have no bears because there is no hole.
The fish are represented by the side that is resting on the table. On all standard dice, opposite sides add up to 7. So I know that if I am looking at a 1, the opposite side is 6. Therefore, there are 6 fish. So a 1 has 6 fish, a 3 has 4 fish, and a 5 has 2 fish. 2, 4, and 6 have no fish because there is no hole.
Note: When telling students the total of their dice, you provide a TOTAL number of polar bears and a TOTAL number of fish for the three dice. (Ex: A roll of 1, 2, 5 would be 4 polar bears and 8 fish).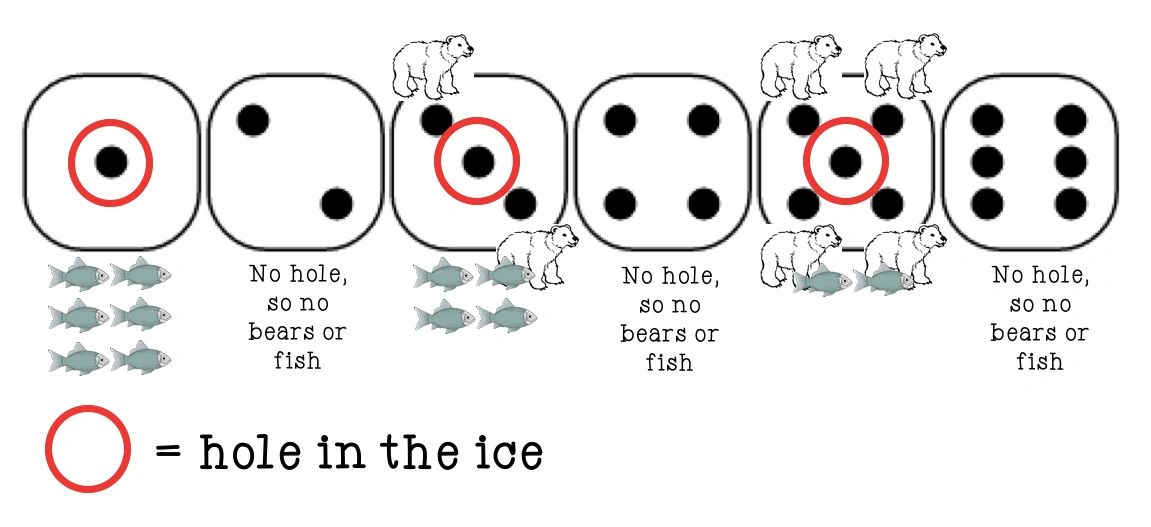 ---
You have to be able to do some mental math but it's pretty easy!
Kids love this activity, and you immediately get a sense of how they work in groups, what level of perseverance they have, who takes charge, who prefers to talk to their classmates rather than me, etc. Lots of info that can help you get a quick sense of the class dynamics!
I have my slides as a freebie on my TpT store, so I encourage you to download them here or make your own and give it a try!
Let me know how it goes!
Scientifically yours,
Mo
---
Are you an ONTARIO SCIENCE TEACHER?
Me too! Click here if you'd like some specific science content that's aligned to the Ontario curriculum, Growing Success, and all that as, of, for jazz that we know and love! (I promise you won't be overloaded with emails!)
---
---
Interested in other blog posts? Check out:
Classroom Management Series #3: Tips for Reacting in the Moment
Classroom Management Series #2: Tips for Building Relationships
Classroom Management Series #1: Tips for Creating Systems
The #1 Things Teachers Wish They Learned in Teachers College
My Favorite Way to Review Vocabulary in High School Science
An Unexpected Way to Foster Positivity in the Classroom
March Mammal Madness: What's all the hype about?
The Top 23 Teaching Interview Questions
Using Case Studies in the Science Classroom
5 Ways to Use Google Forms in the Classroom