If you don't already do regular retrieval practice in your classes, you've got to get started!
Retrieval practice is creating opportunities for students to pull out information from their brains rather than trying to stuff more information in. It's commonly regarded as one of the best ways to get your brain to retain information.
As the teacher, it's a good idea to explain the effectiveness of retrieval practice and then to tell them when you're doing it. Explain that you're helping them to build study skills! Then, you can prompt students with questions or topics to dig deep inside their brains and pull up what they already know.
Some of my favourite retrieval practice strategies can be found in this blog post.
---
This post is going to outline another super simple retrieval activity that students love. To start off the class, I give each student a ring with four different squares of coloured paper. Make them once and keep them forever!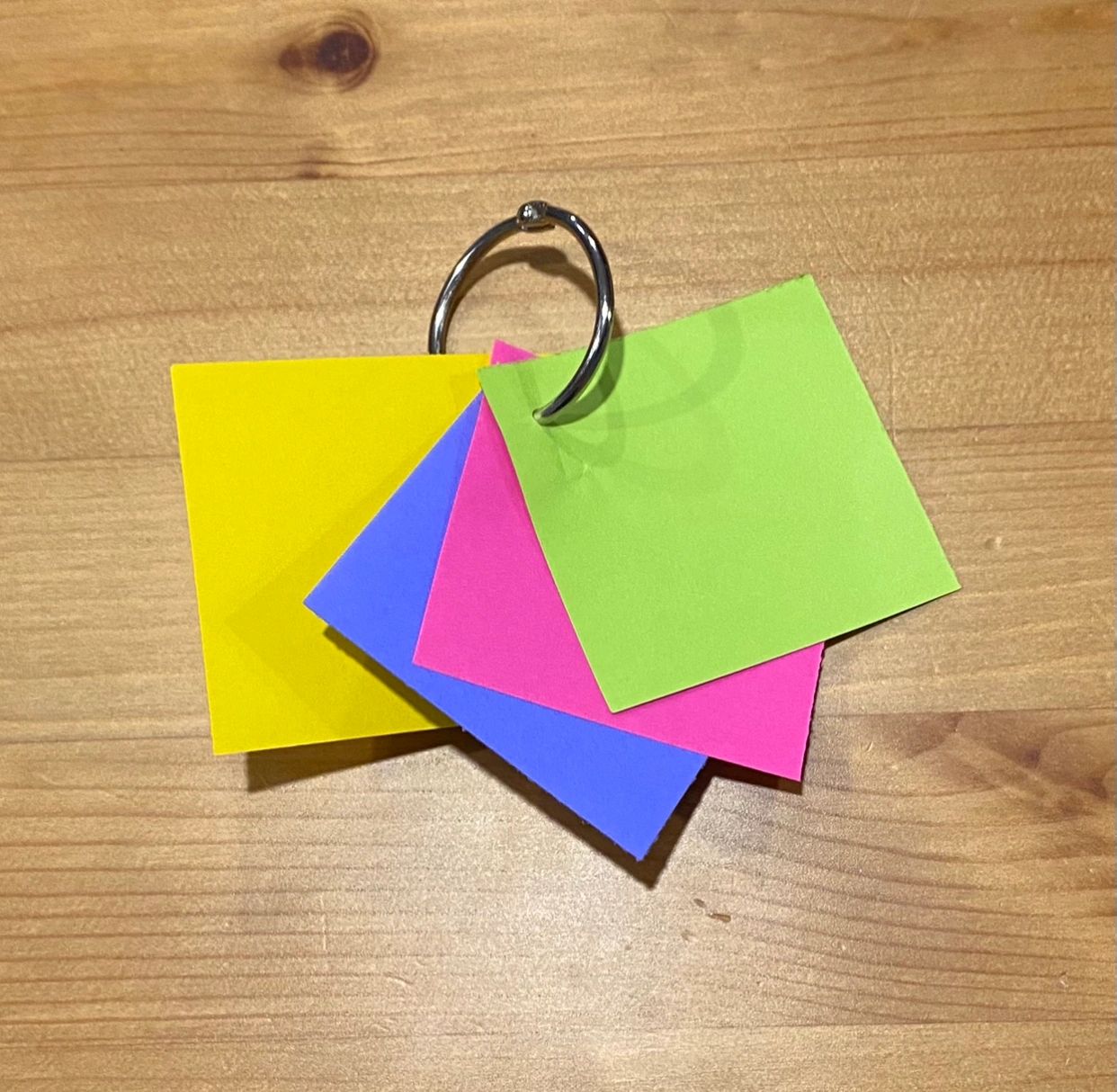 Then I project a slideshow of straightforward, spiralled content questions. Check out the photo below for an example: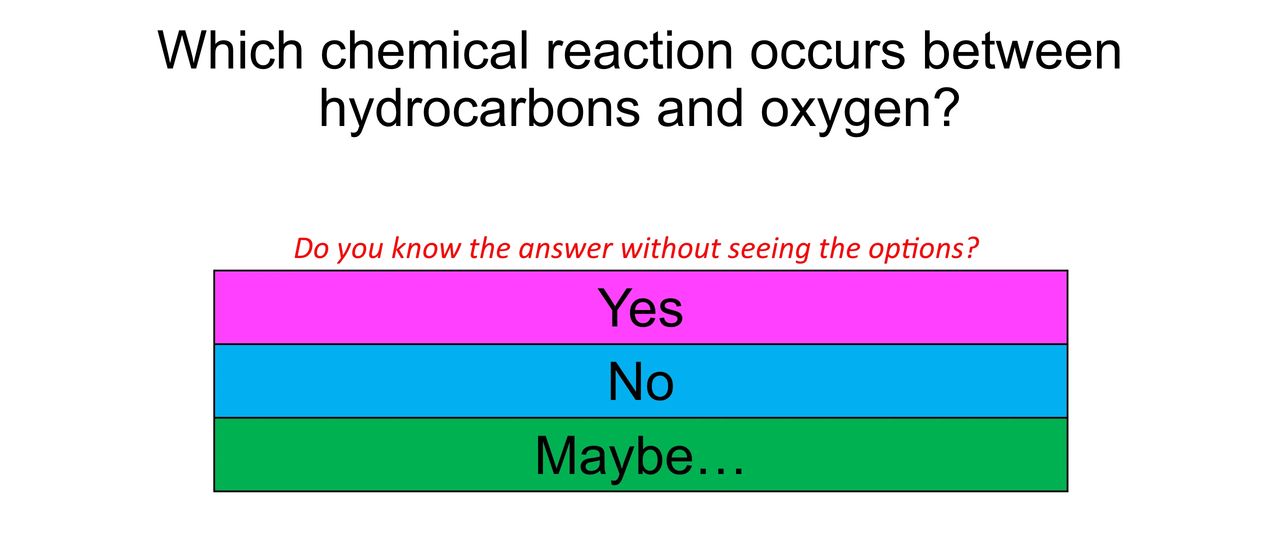 I read the question and give them a bit of time to think in silence. Then, they hold up the coloured square that matches their answer. You'll notice that the first slide gives them some time to search their brain catalogue for what they know before I give them the multiple choice options. This step gives you, as the teacher, information about how kids are feeling about a particular topic. So valuable!
Then, for the same question, I put up the colour-coded options. It's important to give some thinking time and then have students hold up their colour at the same time. This helps to minimize students just looking at their classmates' answers and copying them.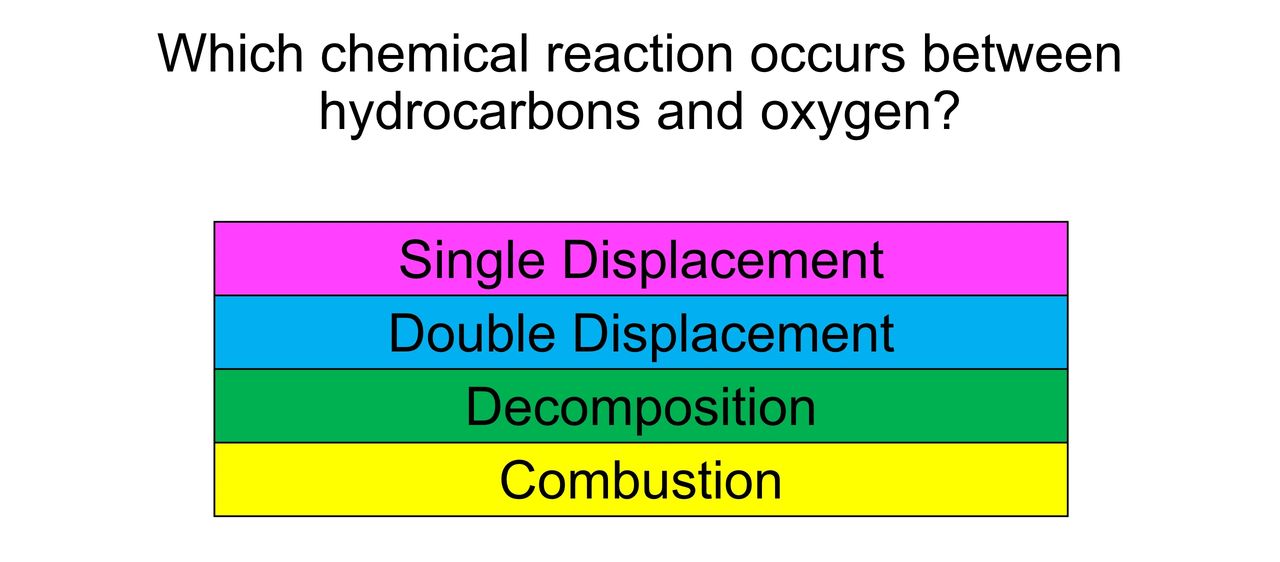 Of course, there's the possibility that students will still try to peek at their friend's answer first. Don't worry too much about this! This gives you information about how students are feeling about a topic. File it away for later or write yourself a note as a reminder.
And remember, the point of this activity is for them to try to look inside their brains to figure out they already know – you're not grading them on anything.
My students love starting off a class with this retrieval practice strategy. It's a bit more work to set up but once you create a template it's easy peasy. Students think of it as a game, and the colour rings add something fun and different to the activity. And – no joke – I've seen struggling students jump for joy when they get an answer correct.
Regular retrieval practice = no stakes assessment = more chances to see success and build confidence. And this helps to build a positive classroom environment and strong relationships. BOOM!
One last thing – remember it's always a good idea to spiral these kinds of questions questions…and not just from the last lesson, but from last week, last unit, and even last year. Give it a try!
Scientifically Yours,
Mo
---
Interested in other helpful Teaching ideas? Check out:
6 Ways to Use 6-Word Memoirs in Science
Engage Students in Classification with…Fecal Transplants!?
My Favorite Twist on a Research Project
I NEEDED to change the way I taught this topic
6 Science Activities to Leave With a Sub That Are NOT "Busywork"
5 Easy Ongoing Science Activities to Engage Students All Year
Low-Pressure Icebreakers for the Science Classroom
7 Super Helpful Tips for New Science Teachers
Classroom Management Series #3: Tips for Reacting in the Moment
Classroom Management Series #2: Tips for Building Relationships
Classroom Management Series #1: Tips for Creating Systems
How to Guarantee that Your Students Will Remember What They Learn
The Proven Blueprint to Using Movies in the Science Classroom
Using YouTube for a Low-Prep Bellringer