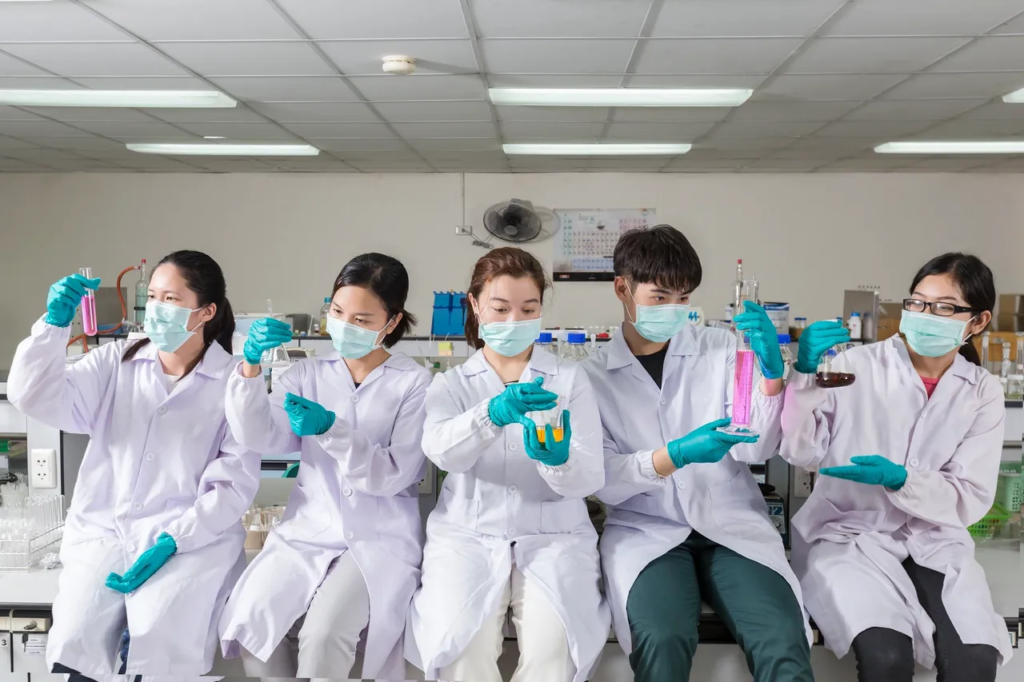 Ah, labs. You put in the prep work to make sure things ran smoothly and the experiment was a success – woohoo!
So is it over yet? Can you just clean up and move on?
NOT YET!
A common mistake is to wrap up a lab and never revisit it again.
The problem? You can't be sure what students realllllly got out of it. Don't waste all that hard work without knowing that your students can check off their student success criteria!
---
Try this:
Use this super simple question to wrap up a lab activity:
What was easy about this lab? What was hard about this lab?
---
Let's break it down.
Asking "What was easy about this lab?" forces students to reflect on the positive aspects of the activity.
Did they understand the concept being studied?
Was it easy to connect the purpose to the steps of the experiment?
Did the procedure go smoothly? Did you have all the necessary materials? Was the protocol easy to follow?
By focusing on the easy parts, students will be able to reflect on their own level of knowledge and lab skills and recognize their own strengths.
As the teacher, you will learn more about the levels of students in your class as well as what can be replicated in future labs or classes.
---
Now, let's probe for the tough stuff: "What was hard about this lab?"
This question prompts students to think about any difficulties encountered during the activity.
Did they struggle with a particular step or technique in the procedure?
Were they unsure as to why they were doing certain steps?
Was the equipment difficult to use?
Did they have trouble understanding the concept being studied?
By reflecting and identifying the hard parts, students will be in a better position to prepare themselves for future labs.
As the teacher, you can lead discussion to clear up misconceptions (and hopefully set them up well for any written reports coming your way!). You will also learn about potential pitfalls for future labs and can make improvements where you see fit.
---
But why stop there? Take it a step further and think about how you can apply what you learned from the easy and hard parts to future labs or even in real-world scenarios. Did the lab teach you a new technique or concept that you can apply to other experiments? Did you learn a valuable lesson about time management or organization?
Do you wrap up a lab by asking "What was easy about this lab? What was hard?" Do you do something else to come together as a class and consolidate the learning? I'd love for you to let me know your strategies at bigredscience@gmail.com!
Scientifically Yours,
Mo
---
---
Interested in other ideas? Check out:
What You Need To Do ON Lab Day To Ensure Things Run Smoothly
What You Need To Do BEFORE Lab Day To Ensure Things Run Smoothly
3 Creative Science Bulletin Boards for High School
5 Easy Ongoing Science Activities to Engage Students All Year
Low-Pressure Icebreakers for the Science Classroom
7 Super Helpful Tips for New Science Teachers
Classroom Management Series #3: Tips for Reacting in the Moment
Classroom Management Series #2: Tips for Building Relationships
The #1 Things Teachers Wish They Learned in Teachers College
How to Guarantee that Your Students Will Remember What They Learn
The Proven Blueprint to Using Movies in the Science Classroom
Using YouTube for a Low-Prep Bellringer
My Favorite Way to Start the Science School Year